is it a mix of tubing and rubberbands for cata?
Mostly tubing only 1 doubled up small rubber band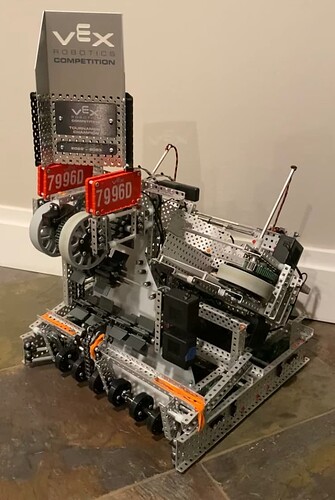 Front-to-front gang
@7996D_CarsonW
Nice intake ramp spacer rollers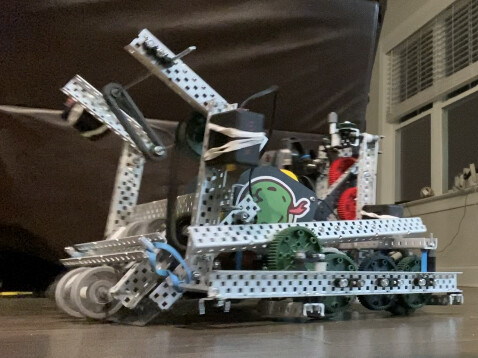 As of 4 days ago
please box your cata towers and the arm itself, it'll prevent it from bending.
Also, the way you have the back supports for the cata on has them doing basically nothing.
My (IMO) satisfying intake:
my teammate (the person who built this) doesn't like your suggestion, but i do

I mean, my teammates still think that not having a flywheel, and having a pushbot with a roller mech is better than a flywheel meta bot.
Talk through it with them, test the idea, see how it works.
Oh you don't know much about my team… (7996F goes crazy!!)